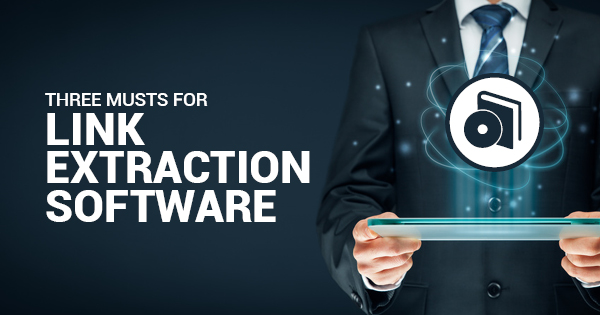 Whether they realize it or not, Internet users around the world produce vast amounts of unstructured data every millisecond. Facebook alone has 1.97 billion active users, who generate new data with every photo, status update, and "Like". These vast and ever-growing volumes of unstructured data are of very limited value unless they can be turned into a format that is amenable to automated data analysis and knowledge discovery.
Fortunately, unstructured data can be turned into structured data through automated data analysis software. This automated process can take many forms, but link extraction is an increasingly valuable tool. It allows organizations to structure text data in order to uncover the relationships buried within the vast amounts of text. At the most basic level, link analysis uncovers connections between distinct entities such as organizations, people, or places. For this reason, link analysis software has quickly become a vital tool for organizations with large text repositories such as searchable content providers (e.g., news, legal, and business) as well as law enforcement and other national security organizations trying to identify criminal activity such as fraud, terrorism, and gang activity.
NetOwls's advanced entity and link extraction software can quickly turn unstructured data into structured data. This structured data can then be used for link analysis and more. However, it isn't enough for link extraction software to simply structure text so as to make it functional enough for link analysis. To support the mission of text-rich organizations around the world, entity extraction and link extraction software must also offer these advanced capabilities:
Accurately identify a large array of events such as business activities, political events, criminal activities, conflicts, personnel changes, and more. In addition, link extraction software must be able to identify semantic relationships such as professional affiliations, criminal associations, and various familial relationships.
Be extremely reliable and fast, meaning it must deliver results on demand with a high degree of accuracy.
Allow customization in order to enable the identification of new types of events, relationships, and affiliations of interest.
If your link extraction and entity extraction software can't deliver these capabilities, then it will inevitably miss vital connections.
When your mission is too important to get things wrong, there's NetOwl's entity and link extraction software. This advanced software uses Natural Language Processing technologies to deliver the results you need when you need them. NetOwl Extractor analyzes text in multiple languages and provides a broad semantic ontology. Our cutting edge entity extraction tools and link extraction capabilities also perform advanced linguistic analysis to identify and interpret pronouns and definite noun phrases in addition to named entities.
Because of these benefits, our link analysis tools are often used by organizations with large amounts of text data. Because of its high level of accuracy, broad ontology, and lighting fast results, it's especially ideal for law enforcement and other national security organizations. When tracking criminal organizations, cartels, and terrorist groups, the stakes are too high to let a single connection slip through the cracks.
To find out why NetOwl Extractor is the software of choice for content-rich organizations around the globe, contact us for more information.
CATEGORIES
Recent posts
August 30, 2023

July 25, 2023

July 20, 2023